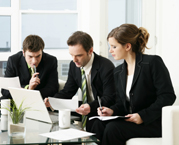 Devereux-Blum training works with a variety of clients nationally to develop their capacity to effectively manage emergencies.  We offer quality consultancy services.
We have many years experience in working alongside those responsible for Health & Safety and Emergency Management and consult on a range of professional matters.
If you have responsibility within your organisation and would value independent input, contact us to involve us in your planning / meetings.
To discuss your needs, telephone us on 04 232 5363 or email either Paul or Sharyn.